About me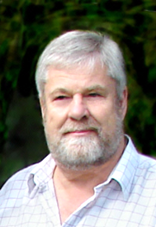 I started my working career as a Student Apprentice with the Dowty Group in Cheltenham. After gaining a degree in Mechanical Engineering from the University of Bath I joined Vickers Sperry Rand and began my 40-year involvement with hydraulic fluid power systems. During this time I have been involved with most aspects of hydraulic systems including circuit design, on-site commissioning and troubleshooting, sales and marketing but have spent most of my career, and gained most satisfaction from, developing and presenting training courses. While much of this training has been of a technical nature involving the technologies, products and systems used in hydraulic applications, I have also prepared and delivered courses on other topics such as basic finance, presentation techniques, employee performance appraisals, auditing and on-the-job training techniques. I enjoy the challenge of explaining complex concepts in simple, down-to-earth ways and am a great believer in the power of analogies to aid understanding. As Albert Einstein might have said if he'd had access to PowerPoint – "explanations need to be as simple as possible, but no simpler."
For many years I have worked very closely with the National Fluid Power Centre in Worksop acting as their External Verifier for the BFPA / CETOP qualifications and sitting on both their Advisory Committee and the board of North Notts. Create Ltd. I have also been a member of the British Fluid Power Association's Systems Committee and their Education and Training Committee where I acted as vice chairman for several years.
Along the way I have authored several booklets (it would be stretching the definition a little to call them books) including:
Logical Troubleshooting in Hydraulic Systems

Basic Electronics for Hydraulic Engineers

Principles of Proportional Valves

Closed Loop Electro-Hydraulics Systems Manual

Manual of Pump Controls

Basic Business Finance for Engineers
and have presented training courses in more than 25 countries, although I am rather ashamed to admit that they all have been delivered in English. Delivering presentations to people in a language other than their mother tongue does however require the presentation material to be as visual as possible which is a philosophy I have tried to promote whatever the subject matter.
As you can see from the sample work page, most of my presentation material is created in PowerPoint despite the fact that this medium has gained a rather undeserved reputation for being uninspiring and boring. Used correctly however, the drawing, animation and hyperlink capabilities of PowerPoint make it a very powerful tool in the field of technical education and training.
I'm a firm believer in the idea that subject experts do not normally make the best trainers. Don't get me wrong, we need experts, but not to train others because the one thing that experts aren't generally very good at is the ability to appreciate the expertise level of others less knowledgeable than themselves. So throughout my career as a trainer I have tried to avoid becoming an expert, and I think I may well have succeeded.
---